TACTICAL-LIFE.com
Reviews Hot New Handguns for 2015
Built for maximum performance in a range competition or in personal defense, these full-size handguns represent the cutting edge in today's handgun market.
EAA Witness Elite 1911 Polymer
To say there is a plethora of 1911 pistols on the market is an understatement, but for a truly unique 1911 there's European American Armory (EAA). The company's Witness Elite 1911 Polymer model from Tanfoglio, as the name implies, has a polymer frame that decreases the weight of this full-sized, 5-inch-barreled 1911 from 38 ounces to 32 ounces. Better yet, the lightweight frame is the same size as found on any other steel or alloy-framed 1911. Steel action inserts are embedded in the frame and it has polymer grip panels, a flat mainspring housing, plus an extended beavertail grip safety. Other features include a Commander-style hammer, an ambidextrous safety, an accessory rail, fixed sights and a non-reflective matte black finish.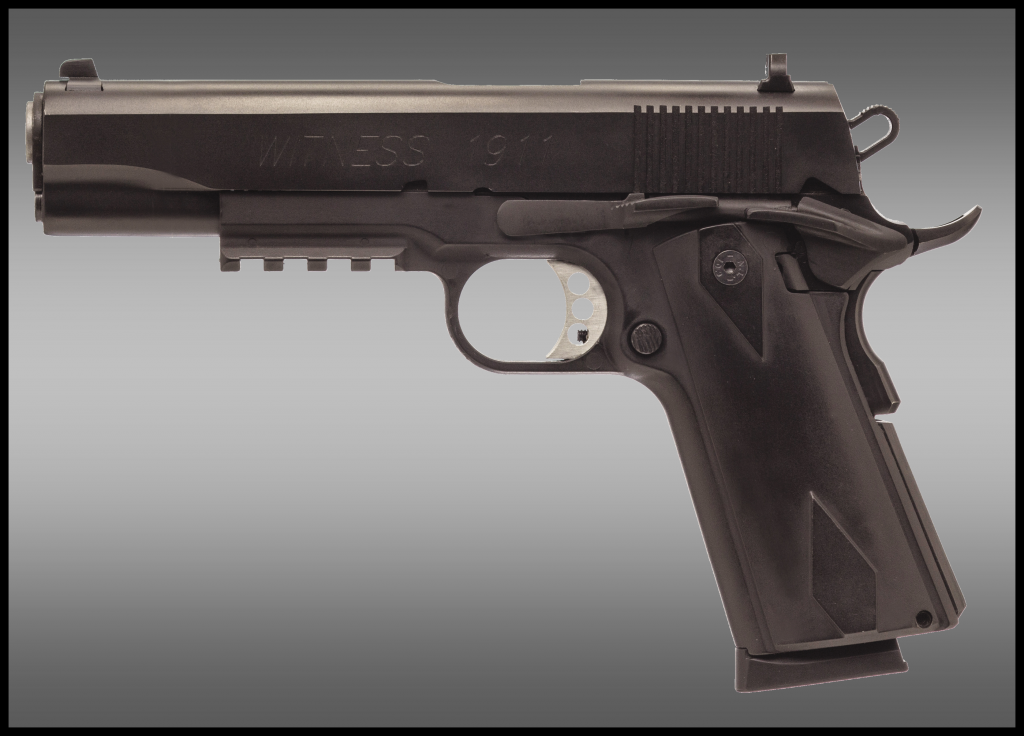 For the full article: http://www.tactical-life.com/firearms/4-full-size-handguns-for-2015/#fsh-wb2015-eaa