All of the folks at EAA Corp want to wish everyone a very Happy Thanksgiving! We hope you have a chance to enjoy family, friends, and some turkey!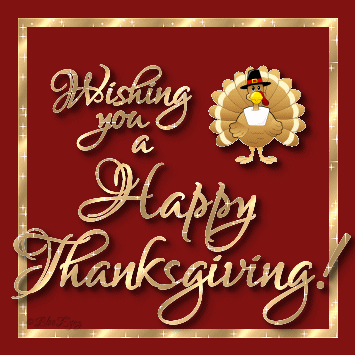 A little history on the origins of Thanksgiving in America:
In 1621, the Plymouth colonists and Wampanoag Indians shared an autumn harvest feast that is acknowledged today as one of the first Thanksgiving celebrations in the colonies. Pilgrims held their second Thanksgiving celebration in 1623 to mark the end of a long drought that had threatened the year's harvest and prompted Governor Bradford to call for a religious fast. Days of fasting and thanksgiving on an annual or occasional basis became common practice in other New England settlements as well.
During the American Revolution, the Continental Congress designated one or more days of thanksgiving a year, and in 1789 George Washington issued the first Thanksgiving proclamation by the national government of the United States; in it, he called upon Americans to express their gratitude for the happy conclusion to the country's war of independence and the successful ratification of the U.S. Constitution. His successors John Adams and James Madison also designated days of thanks during their presidencies.
For more than two centuries, days of thanksgiving were celebrated by individual colonies and states. It wasn't until 1863, in the midst of the Civil War, that President Abraham Lincoln proclaimed a national Thanksgiving Day to be held each November.
In many American households, the Thanksgiving celebration has lost much of its original religious significance; instead, it now centers on cooking and sharing a bountiful meal with family and friends. Turkey, a Thanksgiving staple so ubiquitous it has become all but synonymous with the holiday, may or may not have been on offer when the Pilgrims hosted the inaugural feast in 1621. (Lobster, seal and swans were on the Pilgrims' menu.)
(Thanks to History.com for these Thanksgiving facts!)
You can always visit EAA Corporation on the web at http://www.eaacorp.com.